2017 TransformingEDU Summit
Saturday, January 7
Global Education Investment, Start-ups, and Trends
The world is an oyster for educational technology investments. The concept and demand of a college degree is being redefined. Take a look at the challenges global educational companies face and the opportunities in the new thinking behind higher education.
How Tech Helps Universities Meet Economic Needs
The world is moving fast. The needs in industries like law, data analytics and social work are constantly changing. Hear how technology is helping to determine which graduate school programs must grow in order to address economic demands.
Moderator:
College and Career Success Speaker
Alfred Poor, Speaker
Speakers:
Co-founder and CEO
2U
The Global EdTech Ecosystem
As edtech entrepreneurs struggle to address global markets, investors continue to find the sector challenging to scale. Is there another go-to-market strategy? Hear all sides from the investor, the entrepreneur, and the distribution owner touching millions of international students.
Moderator:
Managing Director
MHE Education
Competency-Based Education and 21st Century Skill Development
Employers are leveraging technology in every aspect of their business. Graduates and workers alike are finding their skills outdated all too quickly. Learn about the new ways schools and companies are leveraging online learning to help employees adapt to innovation.
Getting Right Skilled: 21st Century Online Education
While universities must prove they can graduate employable students, coding is quickly becoming the new "black." With today's job market in a constant state of technological flux, learn how schools are keeping up through competency-based education and unique tech-driven partnerships.
Moderator:
Associate CIO
University of Washington Bothell
Panelists:
Managing Director
CareerBuilder
Vice President & General Manager – Capella Learning Solutions
Capella Education Company
Masterclass: Digital Credentials in the Field
Employers are increasingly seeking to hire and promote based on target competencies. Students and professionals need alternatives to communicate verified skills digitally and on-demand. Discover how organizations are leveraging verified digital credentials to recognize, communicate and track achievement.
Speakers:
Chancellor
Brandman University
Founder & CEO
Credly
Director, CREDIT Evaluations
American Council on Education
Content and Platforms Impacting College and Careers
Textbooks are becoming passé. Teachers want engaging tech tools. Millennials are demanding career development. Workers need high-tech retooling. Thanks to a few companies creating high-value digital content and world-class platforms, these needs are being met. Come meet the pacesetters.
Delivering on the Promise of Online Learning
Technology enables new ways of engaging students online, but delivering a world-class online experience at scale requires a boundless platform, highly interactive tools, and a master teacher who inspires engagement in a connected learning environment. Experience the new learning ecosystem.
Speakers: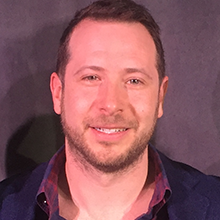 Vice President, Pre-College Programs
Kaplan Test Prep
Shifting from Alternative Degrees to Disruptive Credentials
Millennials are asking for career development. 21st century workers need to be re-tooled. MOOCs have morphed. Discover what job skills are in demand and how learning management systems have evolved to serve today's lifelong learners beyond the traditional degree program.
Moderator:
President and Founder
Open4 Learning
Panelists:
Vice President of Marketing and Communications
edX
CEO
Viridis
VP of Coursera for Business
Coursera
The Cutting-Edge of Ed Tech
As investments in educational technology begin to peak, companies are creating brilliant tools to engage students. From virtual and augmented reality to artificial intelligence, and from robotics to high-end maker workspaces we take a look at the "ed" in cutting-edge.
Beyond the Looking Glass: VR/AR in Education
Enter a contemporary classroom and the new reality, whether K-12 or higher ed, just might be augmented or virtual. Experience what tech tools schools are utilizing to enhance learning and which companies are making VR and AR accessible and meaningful.
Panelists:
CEO
VDO360
Outreach Manager
DAQRI
Founder
Caseworx
Maker Projects: Will They Go Mainstream?
Maker spaces are moving into classrooms and in some cases replacing engineering departments. Is the maker movement the future in education or just another project the industry is tinkering with? Find out the answers and discover the latest in innovative thinking.
Moderator:
CEO & Innovation Evangelist
Nason Group
Panelists:
Dean, Case School of Engineering
Case Western Reserve University
CEO
Cytron Technologies Sdn Bhd
Data, data and more data. Educational companies have long touted the the high-tech data their tools produce. But are educators actually using it? Come learn how Big Data typically seen in the corporate world is actually benefitting students.
Big Data and Machine Learning Hit Education
Predictive analytics is really making its mark in education. Educators and administrators can leverage the latest in machine learning and brain science for a more personalized student experience. This session covers the importance of Big Data in education.
Speakers:
Co-Founder and CEO
Cerego
Best in Class: Academic Subjects Impacted by Tech
From math to test prep to science to ELL, a unique breed of ed tech firms are bridging student needs and demands via technology. See demonstrations from companies at the top of the class when it comes to subject-specific academia.
Mobility, Apps and Gaming in Education
As K-12 schools grow closer to one-to-one technology and digital natives doing nearly everything on their smartphones, innovative thinkers are using the mobile world and gamification like never imagined. Learn about the latest in gaming and how mobile technology is changing education.
How Cloud Computing is Changing Education
How can moving to the cloud help schools and campuses? Do the benefits of cost savings, access to content and virtualization help or hinder educational progress? Come hear the the opportunities, challenges and risks facing administrators.
Speakers:
Education Evangelist
Google
Adventures in Educational Gaming, Apps, and Robotics
Gamification in education is finally coming of age. Robots are now entering the scene putting "fun" in fundamentals. Mobile apps are keeping students in class and engaged on campus. Experience what everyone is talking about with edtech shaping student interactions.
Panelists:
CEO
Kubo Robot
VP, Product
ClearScholar, INC
CEO
Tynker
Trends and Explorations in Edtech
From bus ride to bedtime, education technology can connect in-classroom curriculum to enhanced learning outside the classroom.
Digital Education and the Future of Learning
As edtech becomes more sophisticated, available, and engaging, schools and parents are better equipped to adapt to the ways students look to learn. Examine the motivations and behaviors of teachers, parents, and students, as uncovered by Deloitte's Digital Education Survey.
Speakers:
Managing Director
Deloitte Consulting LLP